The Cleaning Hero serves Newton Aycliffe and its neighbouring towns, Bishop Auckland, Darlington, Stockton and can provide a professional oven cleaning service to domestic and commercial properties covering most of County Durham and the North East of England. The Cleaning Hero: Newton Aycliffe Oven cleaners are trained in a range of techniques considered to be the best by industry standards, leaving amazing results which cannot be achieved by over the counter products.
See for yourself: customer reviews and oven cleaning portfolio section of our website.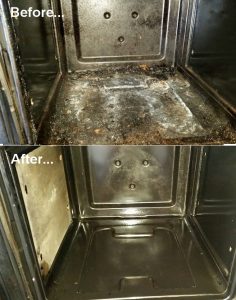 Call The Cleaning Hero on 07834 764067 to arrange for your oven to be cleaned!
We are a fully insured firm who can provide professional oven cleaning for Gas Ovens, Electric Ovens, Cookers, Stoves, Microwave Ovens, BBQ's, Oven Extractor Fans, Cooker Hoods and Gas, Electric or Ceramic Hobs; our specialist oven cleaning services also include Aga, Range and Rayburn.
For a complete list of services and charges please refer to our Prices page.
Newton Aycliffe Oven Cleaning – 07834 764067 
---
About Newton Aycliffe
Situated between Bishop Auckland and Stockton – ten miles south of Durham City and five miles north of Darlington  – Newton Aycliffe was founded in 1947 under the post-war, New Towns Act; originally a site of Saxon era settlement, Newton Aycliffe, formerly known as 'Acley' takes its name from the Saxon words for 'Ac' (meaning 'oak leaf') and 'ley' (meaning 'a clearing').
Today, Newton Aycliffe has an estimated population of 29,000; surrounding areas, Aycliffe Village and School Aycliffe (named after the viking 'Scula' – a land owner in South Durham) – all form the civil parish of Great Aycliffe.
Unusually, there are no 'streets' in Newton Acyliffe; central avenue runs through the centre of the town and area names end as 'road' 'close' or 'crescent' and 'parade'.
The reason for this might be due to the town's origins in factory, manufacturing, business and industry as opposed to housing. In 1825, part of the Bishop Auckland to Darlington railway branch line (George Stephenson's 'Stockton and Darlington Railway') could be found on the edge of the town and during the war there was also a large ordnance factory built. Today, Newton Aycliffe's close and convenient proximity to the A1 has allowed industry to thrive; Aycliffe Business Park is the second largest industrial area in the North East.
In 2009, Joseph Hillier was commissioned by Sedgefield Borough Council to create a 53ft sculpture known as "In Our Image" in Newton Aycliffe Business Park in order to celebrate the North East's industrial heritage.
The artist stated,
"We wanted to make something which celebrated the work which goes on in Newton Aycliffe every day. My aim has always been to create a sculpture, which is a beautiful and poignant reflection of the relationship between humanity, technology and matter. I hope the work will find a lasting home amongst the people of Newton Aycliffe and that they enjoy their new sculpture for years to come."
County Councillor Neil Foster said:
"In Our Image will go a long way to represent the hard work and progress that has been made in regenerating Newton Aycliffe. This magnificent landmark not only honours the town's strong industrial heritage but also looks to the future vision of cementing Newton Aycliffe as an industrial force once more."
Links to Other Businesses Covering Newton Aycliffe
Newton Acyliffe Window Cleaning
Extraclean Window Cleaning are a family run company that have been established for over 45 years and who provide a professional window cleaning services for commercial, industrial and building construction sites. Please visit www.extraclean.info for more details or call David on 07809 564907 for more details.
Newton Aycliffe Gardening Services
Appletree Gardening Services are a professional County Durham based gardening services covering the Newton Acyliffe area for commercial and residential property. Call Andrew on 07910 830775 for more details or visit www.appletreegardenservices.co.uk
Located at Kirk Merrington, Spennymoor, not too far from Newton Acyliffe – Red Rooms Music can provide Drum Lessons & Tuition, Recording Studio, Music Production and Music Supplies. For more information please visit www.durhamdrumlessons.co.uk or call Rachel on 07815 801487
Newton Aycliffe Chiropody & Podiatry
A professional chiropody service can be found in Coxhoe, County Durham. Call Adam on 07989 388910 or visit www.durhamchiropodist.co.uk for more details.
Newton Aycliffe Web Design & Search Optimisation
Search Engine Optimiser provide a specialist North East & County Durham Web Design Service:  Creating websites which are 'easy to find' online and also perform excellently on google search engine results. Please visit  http://www.searchengineoptimiser.co.uk  for more details.
Savage Guitar Studio are a highly professional and recommended specialist guitar tuition service situated in North Tyneside but also available via Skype for guitar lessons. For more information, please ring Jimi on 07725 261707 or visit www.savageguitarstudio.co.uk